A video of Nollywood actress, Toyin Abraham kissing a child beggar through her car window has generated mixed reactions from social media users.
The award-winning actress shared the video clips via her verified Instagram story. In the video, the roadside beggar was standing outside her car seemingly begging for money and the actress was filmed teasing the beggar with kisses.Name(required)Email(required)WebsiteMessage
Submit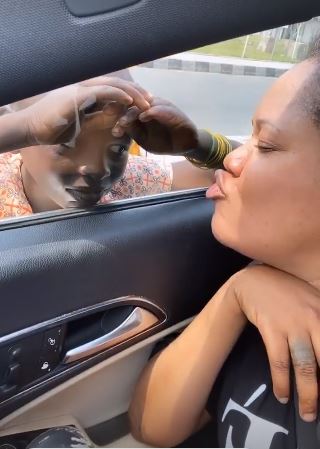 The 38-year-old mother of one could be seen with her lips puckered in an attempt to kiss him through the wind-up side window.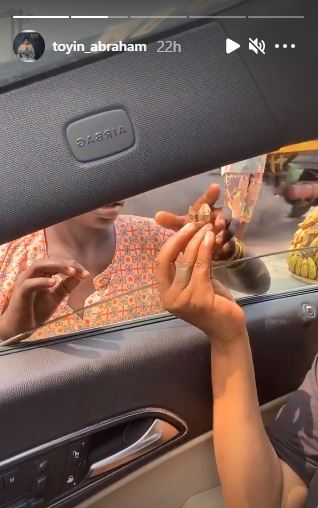 After "playing" with the young beggar, she asked the person on the passenger seat for money and eventually gave the beggar money before he left.
Watch the video below,