Popular American Reality Star, Kim Kardashian has shared more throwback bikini snaps from her luxurious Mexican getaway.
Days after returning home from her recent getaway in Cabo San Lucas, the mother-of-four shared a series of sultry swimsuit photos from her trip.
The media personality recently experienced her fair share of parenting nightmare after her daughter, Chicago decided to do a makeover on an expensive white sofa.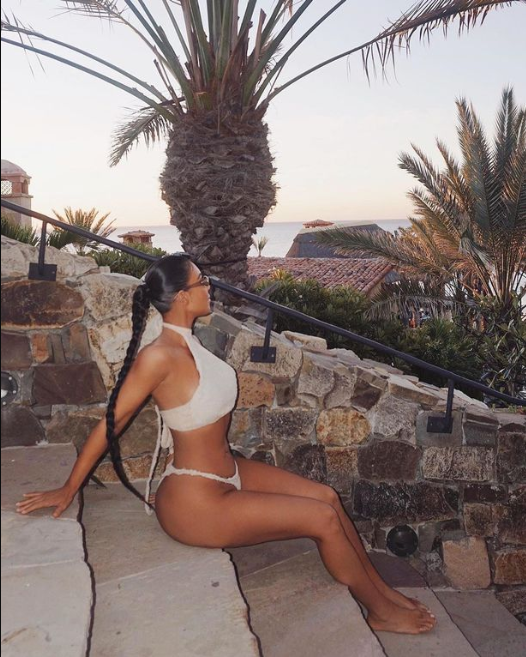 On Monday evening, the Keeping Up with the Kardashians star shared a photo of her white sofa which had been marked with red lipstick from a guilty-looking, but incredibly cute Chicago.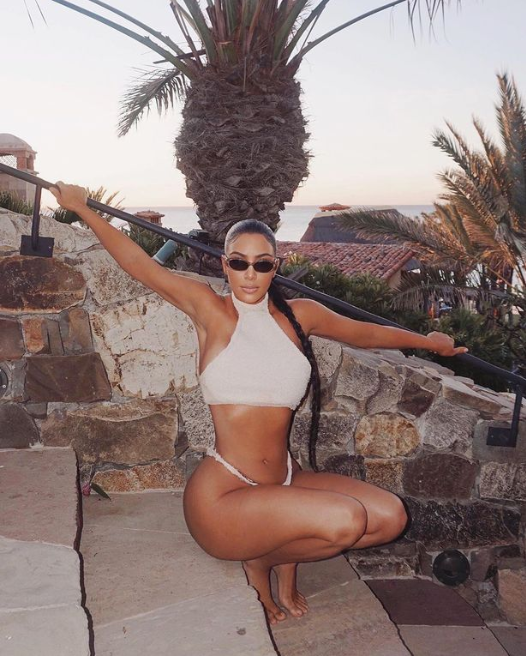 The two-year-old had been playing on the couch after her older sister North, six, had painted her face to make her look like a clown. North had not only painted Chicago's face, but her brother Saint's too, as well as her own.
"So North decided to do makeup like the It clown," 39-year-old Kim wrote on her Instagram Stories, followed by a series of pictures documenting the results.